Romantic dinners on board
of the luxurious 26 meter Technema 80 Yacht in Rome Fiumicino Location.
For the winter we specialize in exclusive romantic dinners or even birthdays with friends, on board our boat.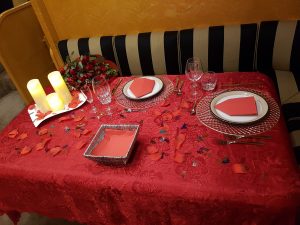 In the absolute confidentiality of the scenario of the Tiber of Fiumicino, immersed in nature .. between Swans, Ducks … and Mallards, to feed almost directly from the hands, the romantic dinners on board of our Luxurious Prime Yacht are an experience from do not lose !
We welcome you with a welcome cocktail or bubbles, you can enjoy your aperitif outside, covered by our transparent curtains in Cristall, and feel immersed in nature, quiet and protected from prying eyes, in absolute privacy!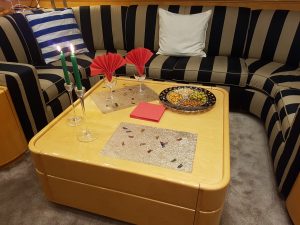 20 minutes from Rome you can have a royal welcome, and enjoy a "simple fish dinner" … to an entire culinary journey with our chefs!Our Romantic Dinner Dinner on board € 80 in two provides

Toast and welcome drink
seafood appetizer
Spaghetti with clams
or another first of fish
Baked fish with potatoes
or fish slice
baked potatoes
or sautéed vegetables
A bottle of white wine
the legendary Tiramisu
or other sweet
Coffee
Liquor
We also create personalized menus with chefs and haute cuisine. Fine and cared for in every detail, with soft lights by candlelight.
We provide floral services on board, search for particular wines and champagnes and desserts.
We also have agreements with a limousine that could pick you up from the house, and the possibility of fireworks to make the moment even more memorable!
Eventually there is also the possibility of stopping to sleep, you can choose between the two double cabins of our yacht, heated, with bathroom in the room of course.
Prices range from € 150 for the VIP to € 250 for the owner.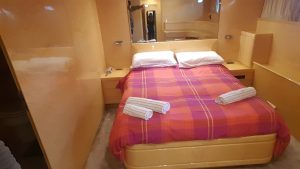 For the costs we are not exaggerated .. starting from 200 € midweek plus the basic dinner from € 80 !!!
Call me to agree
Hi Davide