Yacht Charter Catamaran Aeolian
Yacht Charter Aeolian Islands
Aeolian Charter to visit the Aeolian Islands: Alicudi – Filicudi – Salina – Lipari – Vulcano – Panarea – Stromboli, paradises with wonderful seabeds, volcanic baths, and relaxation assured, dedicate an eolian sailing charter, in full safety.
Recommended duration of a sailing holiday on the Aeolian Islands: 7 days.
In the summer of 2010 it will be possible to rent a luxury Aeolian Yacht in addition to the
Aeolian Catamaran Charter
Activities carried out during boat charters to the Aeolian Islands:
Underwater excursions – visit of the islets like Strombolicchio – Trolling, For complete relaxation.
Tasty appetizers, and dinners on board the catamaran based on freshly caught fish, accompanied by selected wines,
Charter weather catamaran Aeolian, weather situation updated in real time to leave at any time for your chater sailing aeolian islands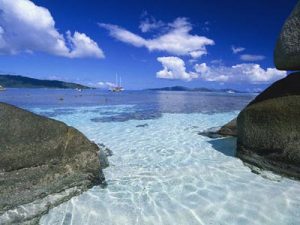 Rent aeolian yachts
to visit this beautiful archipelago of the Aeolian Islands, renting a catamaran or a wonderful yacht and visit: Alicudi – Filicudi – Salina – Lipari – Vulcano – Panarea – Stromboli, is definitely a suggestive experience, paradises with wonderful seabeds, volcanic baths , offer relaxation assured. These islands are rich in fauna, plunge into these seabeds, and 'a practice not to be missed, our staff will guide you in the most' evocative and safe places.
Alicudi and Filicudi are an "anti-stress refuge"
from the uncontaminated environment. Panarea is the fashionable island, destination of an élite tourism.
Stromboli and Vulcano
rugged and wild, attract a slightly bohemian youth tourism. Salina with its twin mountains, for its tranquility is the favorite of many families with children.
Salina
is the largest and most inhabited island, the seat of the Commune on which all the other islands depend (except for Salina), offering, for those who need comfort and wide spaces, all the services, including a fully equipped hospital and a sheltered harbor.
Charter Aeolian Islands owe their name to Aeolus, lord of the winds, who here, according to Homer, had his kingdom. Islands full of surprises and contrasts.
The coasts and the seabed are amazing but also the interior of the islands is full of charm: impressive volcanos always active, bizarre rock formations.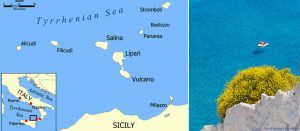 The advice of the skipper of the catamaran.
Recommended duration of a sailing holiday on the Aeolian Islands: 7 days.
For the summer of 2018, the Aeolian Yacht Charter will also be available in addition to the Aeolian Catamaran Charter
Activities carried
out during boat charters to the Aeolian Islands:
Underwater excursions – visit of the islets like strombolicchio – Aeolian trolling, For complete relaxation.
Tasty appetizers, and dinners on board the catamaran based on freshly caught fish, accompanied by selected wines,
Weather to keep the sea conditions under control at the yacht charter Aeolian islands, chater aeolian islands
This post is also available in:
Italiano (Italian)
Deutsch (German)