Let's Party on Boat !!!
The list of our services is adapted to the most varied requests and we rent our boats for weddings, honeymoons, parties and private ceremonies, events and fireworks, TV commercials, photo books and gastronomic tours. Choosing to celebrate a party on board a yacht shows the desire to stand out and achieve something original and extravagant. The boats at your disposal are comfortable and neat, and can accommodate a substantial number of guests, up to 60 people! With us, every event will be more than special!
Party on board
With our wonderful party on board Posillipo Technema 80 you can have parties up to 60 people stopped on the quay!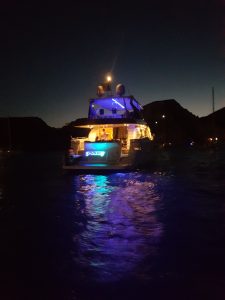 Among the many places where you can celebrate an event, certainly a yacht is the most original and unusual idea. The boat is 26 meters long, with lots of furnished cabins, it's like a small floating room where you can welcome all your friends and family for an unprecedented event. Our Yacht Prime can be hired for a birthday, an anniversary or a special occasion. A fabulous combination that rhymes with memorable events, fun parties and the desire to escape for a day from boredom and everyday life. All you need is a bit of imagination and originality, and a great desire to amaze your friends! As?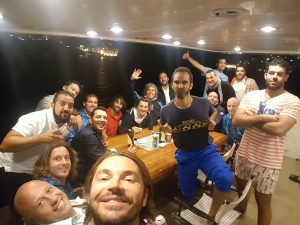 Renting a Luxury Yacht
to organize the event you have always dreamed of! A boat party is a new way to have fun, an extravagant choice to stand out from the crowd and amaze your guests. A birthday, a declaration of love, an anniversary, an aperitif at sunset, a bachelorette party or a dinner on board to remember an important date, are just some of the many ideas that you can customize with your creativity.
Service extra
On request, it is possible to set up the Yacht with gadgets and extra details, in order to turn the boat into a magnificent location on the sea. If you want to organize a private evening with a few close friends, this is the right solution. It will be a way to entertain the people that will be with you and take advantage of the beautiful views that will follow your journey.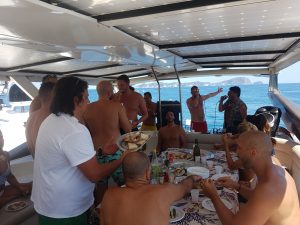 You can think of CATERING at MUSIC and DJ, otherwise we will offer our services to real costs and contents.
Prices from € 500 per night or Sunday for lunch all day
This post is also available in:
Italiano (Italian)
Deutsch (German)