Crossing with the Ponza-Sardinia boat
Every year we start from Ponza and we go to Sardinia, in fact the route Ponza –Costa Smeralda with arrival in Portisco is a wonderful experience! First of all we wait for the weather to be favorable with calm sea, after which we leave in the afternoon, after a nice bath in Palmarola and we put the bow to the West for 270 and at a speed of 7 we also throw the fishing rods in water for the Traina. You have dinner in navigation, stop as if you were in the harbor, with music and all the comforts. Then when you are tired, the lights will go out and you will be able to admire the stars thus recognizing the constellations that will be shown and identified by your commander. If you want, we will give you the first bases of Astronomical Navigation .. just like it used to be!
Sailing at Night …
The morning …. what happens in every crossing, exactly on the K2, in the middle of the Tyrrhenian Sea, there will be a tuna that will match our reeds .. and since then for a few hours … others will follow! Calmly you will get up and have breakfast in the middle of nowhere .. sea sea … only sea !! Calm .. of course! Then at lunch you will eat the tuna fished at dawn and you will begin to see the Sardinian coast with the island of Tavolara that stands out before all. We will arrive there for the afternoon bath, going down in the evening to Portorotondo or Portisco .. if you do not have other needs of course! Everything will have consumption ridiculous .. compared to the other similar yachts !
Yacht Charter Sardinia
News summer 2019 our charter Sardinia for the month of July and August, have been renewed, new boats are ready to be rented for your holidays. The news mainly concerns our fleet, it will now be possible to rent the Technema 80 yacht, a real five-star suite on the sea … for your boat rentals in North Sardinia – Costa Smeralda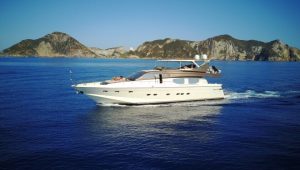 The routes proposed this year by Suncat, have been optimized based on the experience gained during our charter, in these years.Will take place according to your needs, so as to guarantee you, all the relaxation possible, in full contact with nature. Also the excellent knowledge of our skippers
Our catamarans
and our yachts
in Sardinia
In Sardinia we have 2 bases: Portisco and Cannigione . We manage also several boat that we can propose you . Catamarans, yacht and motor boat. In each charter area, it is also possible to know the weather situation in real time. Territory of our skippers will guarantee you a cruise rich in naturalistic wonders, hard to forget. On the website, there is now an area dedicated to boat rental, where you can find extensive descriptions, and lots of photos. Certainly it is an experience to do !!