Catamaran Charter Yacht Argentario
Possibility to rent a catamaran for holidays at Argentario, to discover the wonders of the Tuscan archipelago Giglio and Giannutri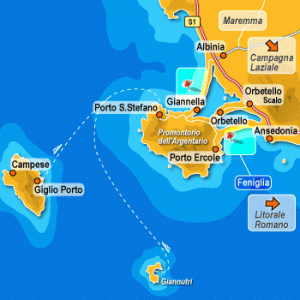 Yacht Charter Cala Galera
Nautical base of the Argentario is the Yacht Charter Cala Galera a -e Catamaran Charter Porto Ercole
To better appreciate the sea and the beaches of the Argentario we suggest you Charter a boat with Porto Ercole or Calagalera, so you can skirt the promontory and admire the most hidden coves, caves, islets, the most beautiful beaches or those accessible only from the sea and therefore never excessively crowded. However for those who do not intend to embark, we indicate below some coves and beaches of the Argentario also reachable by land.
Yacht Argentario
A great advantage of the Argentario boat rental is to offer sheltered bays in all weather conditions, so it is advisable to first observe which way the wind is blowing, and then choose the south coast in case of winds from the north or the north coast in the case of winds flying from the south. If you are looking for sandy beaches with gently sloping seabeds, the choice will have to fall on the Giannella or the Feniglia, after which you will sail to the island of Giglio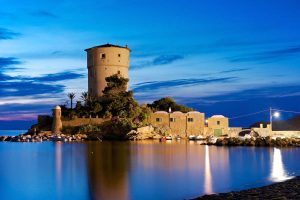 Charter Isola del Giglio, located in the Tuscan Archipelago in front of Monte Argentario, is truly a pearl to be discovered. With its 21 sq km of extension, it is the second largest island of the Tuscan Archipelago and is renowned for its natural beauties: the crystal-clear emerald sea, with rich and fishy waters, are the setting for a 90% territory. still wild.

Boat rental Giglio island
offers sea lovers beautiful beaches and an extremely varied coastline with isolated bays of rare beauty. Its crystal clear waters are a fascinating underwater world for boat diving enthusiasts. Its uncontaminated territory invites you to venture on the many pedestrian paths from which you can enjoy a breathtaking view of the archipelago. To be seen there are the two villages Giglio Castello, a suggestive medieval village that rises on the heights of the island, and Giglio Porto, the only port of the island, small and picturesque, with multicolored houses and the sea of ​​unimaginable clarity for a port, where if we are lucky we will find a place for our boats!
The skipper's advice
Duration of a sailing holiday: 4 days
Activities carried out during the Argentario charter:
Underwater excursions – visit to Vela Giannutri – Charter Island of Giglio, diving and snorkeling at Giglio.
After each excursion a delicious aperitif, in the background the island of Giglio
Charter catamaran Isola del Giglio
This post is also available in:
Italiano (Italian)
Deutsch (German)