YACHT CHARTER PORTO ROTONDO
Sardinia Catamaran Charter If you love the sea, sailing, or a cruise on a comfortable sailboat or luxury yacht, consider a Sardinia charter as your next holiday or as a starting point for your sailing cruise in the Mediterranean. Immerse yourself in a dream, if you have a week at your disposal, it is always recommended to visit the nearby Corsica yacht charter.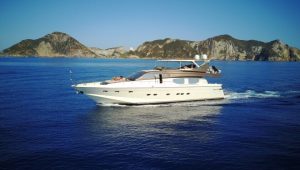 The commander's advice.
Duration of the holiday on the yacht in Sardinia: 7 – 15 days. To visit Corsica too
Activities carried out during the cruise in Sardinia:
Underwater excursions in the splendid seabed of Sardinia – visit to Corsica – trolling, if only for the great passion that your skipper has for it, water games, snorkeling
For complete relaxation.
Tasty aperitifs, and dinners on board our Yacht based on crustaceans and fresh fish, accompanied by selected wines, in the background the magnificent coasts of Sardinia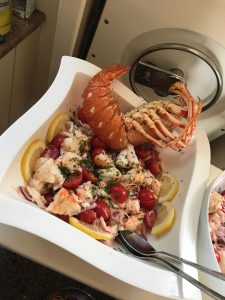 Then if you want we can recommend the best restaurants to go down and enjoy your holiday in complete relaxation!
In fact we have agreements and special treatments with many restaurants,
YACHT  CHARTER PORTO ROTONDO
You can stay in the harbor in front of Porto Rotondo without spending money in the ports, in the Gulf of Cugnana you will be in the center of Porto Rotondo Cugnana and Portisco
Based in Portisco we will advise you to stop for dinner at the Met's restaurant the best meat you have ever eaten! We can stay in port in Portisco or moor safely in the splendid Gulf of Cugnana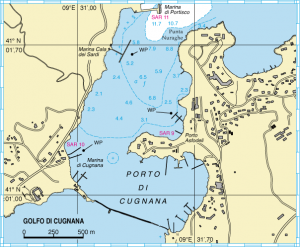 The Sardinia Weather Situation will always be monitored in real time, and with 72 hours' notice, allowing us to safely navigate and plan the best route so as not to be blocked by any bad weather!
In addition to our Sardinia Yacht Charter we can also offer you the Sardinia catamaran charter, with a brand new new Lagoon 450 and the majestic Lagoon 500
Ready to take you on holiday by catamaran or in beautiful yachts in Sardinia. Other videos available on our Sardinia catamaran charter channel on youtube.
Last minute Sardinia charter available contact us.
Luxury yachts Sardinia Visit the specific area relating to our yachts in the main menu